FreeBalance Partnerships
---
FreeBalance is committed to building a global partnership for development that improves citizen wellbeing by enabling Public Financial Management (PFM) reform that matters. We believe that a strong reseller and partner network enhances our market offering and increases our reach into new markets creating opportunities for growth for all parties.
New Markets
Better Margins
Lower Risk
Reseller and Partner Program
Our reseller and partner network helps us to deliver on our purpose-led mandate and we value the expertise, local knowledge and resources that partners bring to the table. In return FreeBalance offers partners and resellers the opportunity to break into the public sector market and grow their revenues thanks to the flexibility of the FreeBalance Accountability Suite™.
FreeBalance also provides approved resellers and partners with extensive support across the sales and business lifecycle.
What do FreeBalance Resellers and Partners do?
---
The FreeBalance partnership ecosystem includes organizations with global and regional expertise.
Non-Exclusive Partners
Resellers
Established system integration firms or companies offering specialized services to the public sector that have the knowledge and skills to resell, implement and support the FreeBalance Accountability Suite™ in the public sector in a specific geography or in a specific public sector vertical.
Value Partners
Specialized firms that have a core competency in an area that is complementary to the FreeBalance Accountability Suite™ and wish to partner with FreeBalance on specific opportunities. Examples of these focus areas include conflict management, change management, revenue management and others.
Infrastructure Partners
Vendor-certified system integrators that focus on the IT requirements of the public sector providing services such as hardware, cloud, hosting platforms, networks and security.
Exclusive Partnerships
Country Partners
FreeBalance welcomes applications to become a Country Partner. If your organization has the expertise and experience required to sell the entire FreeBalance portfolio of products and services on an exclusive basis in a particular market, please get in touch.
Country partnerships are decided on a case-by-case basis.
What Can FreeBalance Partners Sell?
---
As a FreeBalance partner you'll be improving citizen wellbeing by enabling Public Financial Management (PFM) reform that matters.
FreeBalance Accountability Suite™

Joint Opportunities

Country Partners
(EXCLUSIVE)
Resellers
(NON-EXCLUSIVE)
Value Partners
(NON-EXCLUSIVE)
Infrastructure Partners
(NON-EXCLUSIVE)
Interested in Partnering with FreeBalance?
Join the FreeBalance Partner Network
Get in touch to find out more about our partner network and reseller opportunities.
Contact Us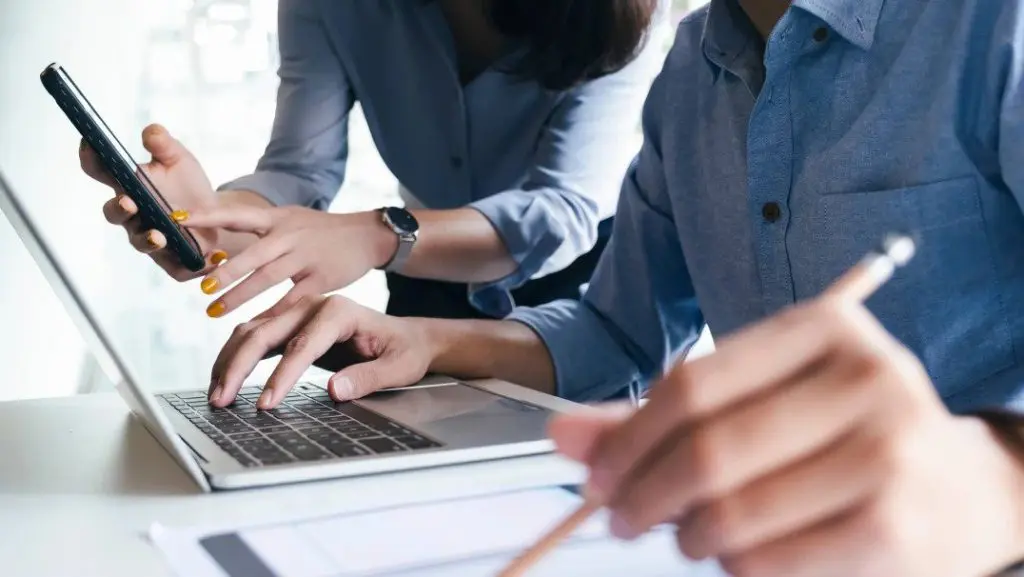 What is Public Financial Management?

What is Government Resource Planning?

Public Financial Management (PFM) covers the legal and regulatory framework, IT systems and processes used by governments to raise revenue, undertake public spending, account for funds and audit results. It is focused on driving economic and governance reforms using fiscal discipline, predictability, transparency and accountability to strengthen public finances and deliver improved societal outcomes.

Critical to this process is the need to have a unified and integrated financial management information system. The FreeBalance Accountability Suite™ is a commercial off-the-shelf, Government Resource Planning (GRP) solution that covers the entire budget cycle and manages all critical government fiscal systems.

Government Resource Planning (GRP) is software designed specifically for the public sector, unlike its counterpart, Enterprise Resource Planning (ERP) software aimed at the private sector.

GRP is software designed for the unique requirements of public financial management. It is budget-driven through the use of commitment accounting, where the budget is the legal embodiment of government objectives. Commitment accounting is used only in government and other forms of public financial management.

Governments carry complex mandates. For them to improve results requires mechanisms in GRP software for planning and analysis throughout the budget cycle with an emphasis on improving government services.
Why Partner With FreeBalance
---
FreeBalance has unparalleled Public Financial Management (PFM) experience and is the first choice for public sector financial management.
Years
+
Countries
$bn
Budgets
k
Civil Servants
m
Citizens
FreeBalance's GRP solutions for central, regional and local governments provide predictability and control over budget execution, sound public finances and greater fiscal stability through improved transparency and accountability.
Leverage FreeBalance's PFM domain expertise to grow your business
---
Contact FreeBalance to discuss how you could partner with our team.