Since 2014, FreeBalance has been working with the Department of Budget and Management (DBM) of the Government of Philippines on the design and implementation of the Budget and Treasury Management System (BTMS). The BTMS, which is used by all 430 national government agencies, covers the Portal and the Budget Management, Budget Execution, Treasury and Cash Management, Accounting and Fiscal Reporting functions of the government.
FreeBalance was responsible for all aspects of the BTMS software implementation during all phases of the project: project management, business requirements, configuration of the software, testing, production readiness, training, go-live in production, and post-implementation support.
Results
Open Budget Index
The Government of the Philippines has achieved a dramatic improvement in their Open Budget Index scores since the implementation of the BTMS system.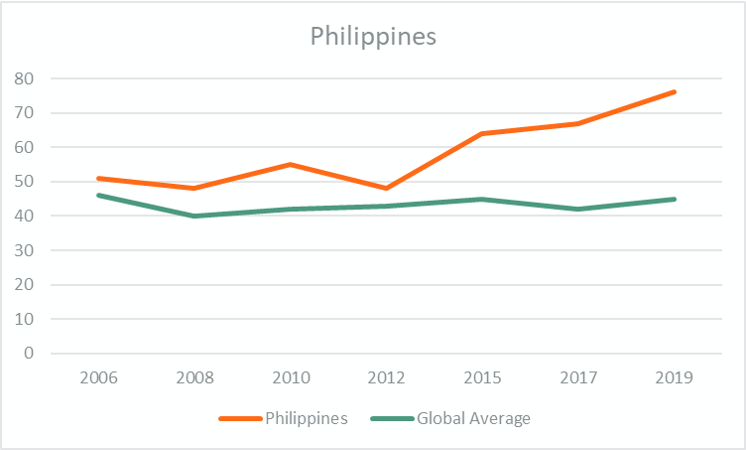 PEFA Assessment
The latest Public Expenditure and Financial Accountability (PEFA) assessment shows improved results for the Government of the Philippines.