Lack of Financial Sustainability of Integrated Financial Management Information Systems (IFMIS), Particularly in Smaller Countries
While preparing with my colleagues for this week's Inter-American Development Bank workshop, The Cutting Edge on Information Technology on Public Financial Management, it became clear that financial sustainability of Government Resource Planning (GRP) systems, or "IFMIS" is a critical problem, particularly for smaller governments. It's somewhat ironic that governments have difficulty affording IFMIS designed to better manage public finances after implementation.
What is the Financially Sustainability Problem?
Governments in the region find that many IFMIS implementations need to be supported by external consultants, including for operational work, post implementation. IT costs for maintaining, upgrading, updating and troubleshooting tend to be far higher than expected.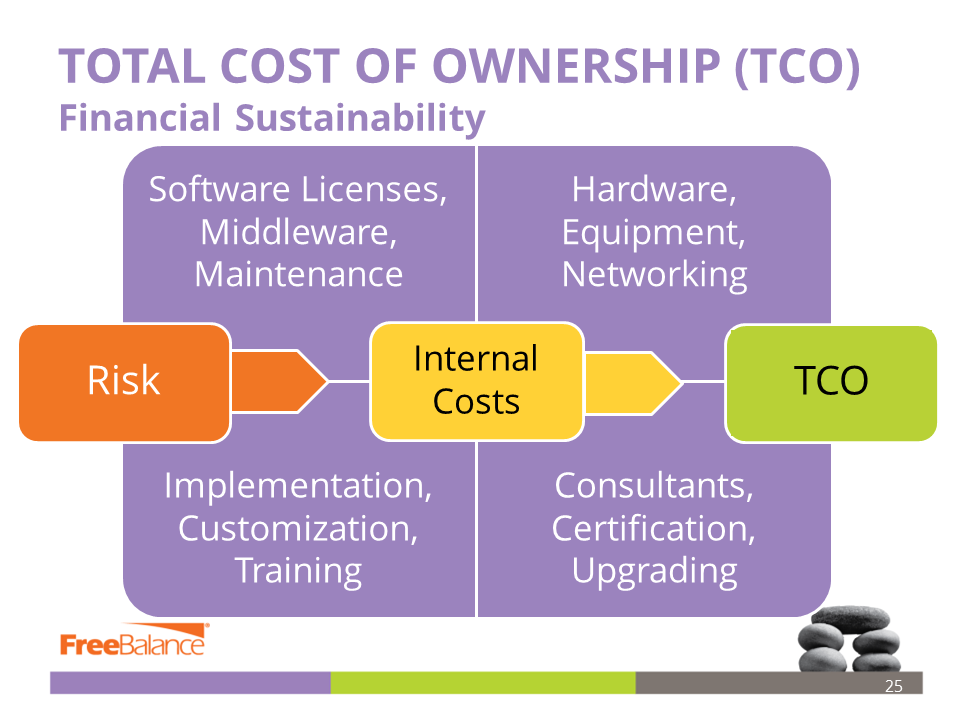 Countries with larger populations and broader economic resources are more able to pay for these additional costs. That doesn't make it right. We believe that the implementation strategy is a major contributor to increasing the long-term Total Cost of Ownership (TCO) in the region.
Towards Improved Implementation
There is significant specialization in the enterprise software industry for government: Public Financial Management (PFM) specialists in budget formulation, financial controls and audit; project and change management specialists; IT specialists in networking, cybersecurity, middleware and systems management; contracting, training and business analysis specialists…
It's this specialization approach, that often includes multiple companies, that makes implementation coordination difficult. There can be incentives, for example, for systems integration firms to reduce capacity building in the hope of generating future support contracts.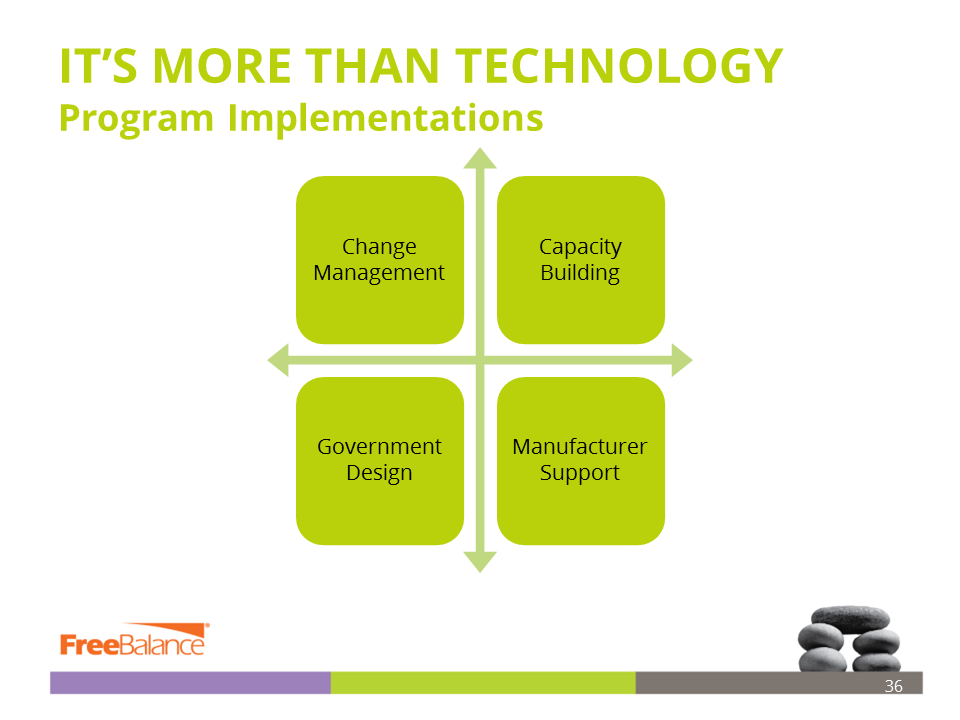 A more integrated approach could improve long-term financial sustainability:
Change Management: up-front investment in explaining change, gathering user feedback, charting new career paths, and project communications reduces internal resistance and eliminates parallel manual processes, so that GRP systems optimize public finance efficiency

Capacity Building: capacity management expectations needs to be extended beyond software functional training to PFM, project and technical training where providers must prove that capacity has been achieved, so that governments become self-sufficient

Government Design: government-first GRP design reduces code customization, improves maintainability and enables future reform, to reduce long-term costs

Manufacturer Support: enterprise software manufacturers, whether GRP or ERP, should be contractually involved in implementations to change design or add necessary features, to reduce customization costs over time
Personal Action Item
My FreeBalance Latin America and Caribbean colleagues will be paying close attention to lessons learned at the workshop. Follow my @dalytics Twitter feed on the 19th. and stay tuned to my observations later next week.
Topics