Government Receipts Management
Enables governments to raise revenue and collect receipts
Government Receipts Management Solutions Overview
---
(GRM) Government Receipts Management software enables the unique revenue-raising mechanisms of government, such as taxation. The modules can be combined and configured in any way and can be progressively activated in line with a sequenced PFM reform program.
Non-Tax Revenue
Supports government sales and other income including licensing and permits.
Tax Revenue
Supports tax administration for income, business, imports and property.
Billing and Receipts
Supports receipts collection including utility billing, collections and cashiering.
---
Today's technologies are challenging the way tax administrations operate by providing new opportunities to collect taxes, support taxpayers and encourage compliance. The FreeBalance (GRM) Government Receipts Management solutions focus on:
Automating Core Tax Processes
Taxpayer registration, returns and payment processing and revenue accounting.
Improving Taxpayer Service
Self-service tools to file returns, make payments and request multiple services via mobile or online.
Fostering Compliance
Audit and enforcement activities and improving taxpayer's access to relevant information.
New Modules
SIGTAS | eTAX | UCIS | eLAND
Following FreeBalance's acquisition of Sogema Technologies, we now also offer customers:
SIGTAS, the world's most widely used tax administration system
eTAX, the gateway to electronic services from revenue authorities
UCIS, a customer information system tailored to support utilities
eLAND, a land and administration management platform
Tax Administration
SIGTAS 3.0
From registration to payments, the Standard Integrated Government Tax Administration System (SIGTAS) brings transparency to the processes, optimizes decision-making and improves collaboration between Revenue Authorities and external entities.
SIGTAS is an integrated suite of modules that automates the administration of all taxes and licences using a single comprehensive information system. SIGTAS' strong flexibility allows it to support all tax types and regimes through configuration of critical parameters such as business rules, declaration forms, penalties and interests as well as evolving tax policy changes.
SIGTAS Modules
SIGTAS features scalable modules that can be completely configured to comply with different taxation systems and laws.
Fully Integrated
A single tax administration system that supports all tax administration processes.
Electronic Services
Online electronic messaging services between taxpayers and tax authorities through encrypted data transfer.
Security and Tracking
Role-based security rules and approvals with an integrated view of taxpayers.
Management Tools
Management tools to track assessed, collected and outstanding amounts.
Comprehensive
Management of most types of taxes and licences.
Multilingual Platform
Simultaneous multilingual support in the language of choice of users.
Centralized Tax Roll
Integrated tax roll management liabilities, across all tax types and modules.
Decision-Making Features
Operational and strategic management reporting.
Out-the-Box Solution
Highly configurable tax administration system.
Multiple Currencies
Management of multiple currencies.
Taxpayer Dashboard
Integrated view of taxpayers' liabilities.
Third Party Integration
Seamless integration with other mission-critical government systems and statistical sampling tools.
Tax Administration
eTAX
Improving taxpayers' services and access to information is critical in fostering compliance. Smart and adapted technology solutions such as eTAX provide an opportunity for Revenue Authorities to better understand their taxpayers, provide services more efficiently, and reduce the cost of compliance.
eTAX is a unified platform designed to make tax compliance obligations simpler and faster. It is fully integrated to SIGTAS, allowing near real-time information exchange between Revenue Authorities and taxpayers.
eTAX's secure messaging system enhances communication and information exchange between the Revenue Authority and taxpayers while providing a quick, easy and safe platform for taxpayers to register, file a return, make a payment or request services from the comfort of their home.
Taxpayer Account
Customizable online account for taxpayers
Functionality
Check tax balances, request refunds and tax clearance certificates online
Declarations
File tax declarations online and view assessment progress
Third Party Validation
Online validation of Taxpayer Identification Numbers (TINs) and clearance certificates
Interfaces
Configurable third party interfaces for importing and exporting data
Security
Customizable access and approval privileges for user accounts and profiles
Utilities Management
UCIS
The Utilities Customer Information System (UCIS) is a customer information system tailored to support utilities in their various operations and their quest for service excellence. Integrated modules encompass the administration of billing and payments as well as smart tracking for complaints and issues raised by the customer.
UCIS' configurability means it can be implemented in any utility irrespective of the services it provides (water, electricity, sanitation, etc). The system can be integrated with smart metering solutions allowing utilities to automate the consumption calculation process.
UCIS Modules
UCIS' comprehensive modules are highly configurable to meet the different needs of utilities service providers.
Land Administration
eLAND
Our Land and Administration Management Platform (eLAND) is a fully integrated and secure software package that collects, processes and shares land-related information and documents including geographical and financial components.
eLAND manages title and deed registration processes, enables collection of taxes, rent and other land-related revenue, integrates with external registries or cadastral systems and consolidates data from land title publication offices into one national database. Once consolidated, the captured data is available to multiple stakeholders or third parties at the touch of a button.
Fully Integrated
An integrated, highly configurable and comprehensive solution supporting evolving property management rules.
Centralized Title Registry Data
Centralized and consolidated access to title registry data.
Security and Tracking
Role-based security and approval tracking features.
Open System
Online access by external third parties such as lawyers, notaries, banks, etc.
Comprehensive
Automatic calculation of fees for all types of land and property-related transactions.
Multilingual Platform
Simultaneous multilingual support in the user's language of choice.
Data Entry Automation
Quick and accurate data entry through pull-down menus and drop-down validation lists.
Management Tools
Operational and management reporting to Cadastre and Tax Administrations.
Third Party Integration
Seamless integration with other mission-critical government systems and statistical sampling tools.
Government Receipts Management Modules
---
(GRM) Government Receipts Management is one of the six core product pillars within the FreeBalance Accountability Suite™ and is composed of a number of modules that can be implemented as a standalone or part of a unified solution. The GRM pillar enables governments to raise revenue and collect receipts.
(GRRV) Government Receipts Management
Supports revenue and tax collection.

(GRCS) Cashiering
Manages payment methods, bank deposits, print receipts, and generates revenue budget execution transactions.

(GRPL) Permits and Licensing
Manages corporate and professional academic permits and licences.

(GRCE) Customs Taxation
Customs software that supports the processing of taxation and import taxes.

(GRCT) Corporate Income Tax Administration
Improves revenue generations and enables tracking while reducing fraud and non-compliance issues.

(GRPI) Personal Income Tax Administration
Provides case management functionality for revenue, payments and audits, and enhances fraud detection.
(GRPT) Property Taxes
Calculates corporate and personal property taxes, with functionality for billing, maintenance, collections and distributions.

(GRBP) Bill Presentment
Supports the electronic presentation of bills like statements, utility billing and to-date billing.

(GRCM) Case Management
Assists with automated collections, correspondence and case details, and has a built-in workflow.

(GRCR) Customer Relationship Management
Assists with e-sales and e-invoice functionality, and includes customer data management, workflow and reporting.

(GRUB) Utility Billing
Supports billing for utilities like water and gas and provides automated collection management functionality.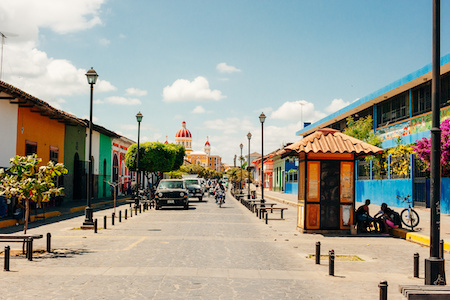 What is Government Receipts Management?
The only sources of income of a government are the taxes it collects and sundry fees various departments and agencies charge for a variety of services such as utilities, permits, visas, fines, etc. It is therefore critical that these receipts are managed efficiently and effectively. Our GRM system offers tax administrations an integrated government revenue management software solution.