What is public finance innovation? That's a subject for an International Consortium on Governmental Financial Management (ICGFM) panel at the 2021 Virtual Training Symposium (register here).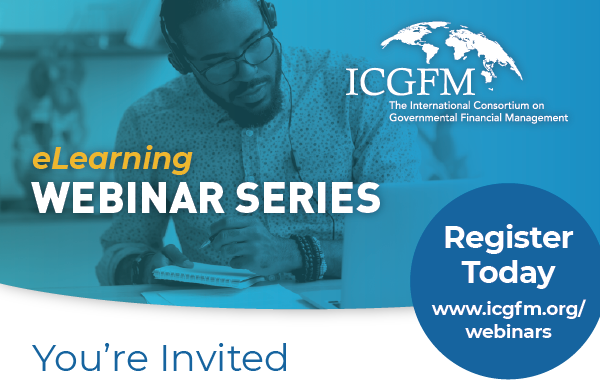 Public finance innovation, with an emphasis on SDGs, will also be the subject for my upcoming ICGFM webinar in on May 4th. This blog entry summarizes some of my preparation. It will be updated between now and the webinar.
shoutout to @freebalance by Laura Robinson at @icgfm training symposium on #innovation topic & how we have a strategy & innovation department (my group) pic.twitter.com/2UpN7a1hJa

— Doug Hadden (@dalytics) February 9, 2021
Webinar Overview
What is desirable, feasible, and viable for public finance innovation? 
This webinar explores focused innovation for governmental financial management: accounting, assets, audit, budgeting, liquidity, payroll, performance, procurement, and revenue. Innovation is contextualized for the post-COVID-19 VUCA (Volatility, Uncertainty, Complexity, Ambiguous) world. The question of whether agile, artificial intelligence, augmented reality, blockchain and the Internet of Things are solutions in search of problems will be addressed.
Fiscal stewardship opportunity: how can financial innovation drive national development strategies, including support for the Sustainable Development Goals?
Public Finance Innovation Framework (PFIF): what are the forms and structures of innovation within government?
Problem-driven approaches: why are agile methods, even in government, critical for innovation that reflects country conditions?
Digital and Public Financial Management: what is the role, if any, of digital transformation in PFM reform?
Innovation success factors: how can governments optimize the return on innovation spend?
Innovation toolset: what tools, techniques, and technologies can finance ministries leverage for innovation
Innovation examples linked to PFIF: what kind of public finance innovations have been implemented, and what does the future hold?
Who Should Attend
Any public finance or planning professional in government interested in government innovation
Webinar Objectives
Practical innovation structure and framework
Show examples of public finance innovation in context to the framework
Identify practical tools and techniques
Key Draft Slides

Research Examples
Here are some interesting sources:
Topics